Career Recruitment Committee
The Career Recruitment Committee of  NCSCLS is tasked with several objectives:
To identify and evaluate current career recruitment efforts in NC
Develop recruitment materials for each grade school (i.e. Elementary, Middle, and High School)
Create and facilitate outreach programs, to collaborate with other youth science programs (HOSA, Hutchins, MSEN, NCSSM)
Ensure the stability of our MLS/MLT programs.
Committee members, along with members of NCSCLS, participate in numerous outreach activities designed to educate our community and state about the wonders of laboratory medicine.
Other ways to get involved with NCSCLS and promote our profession!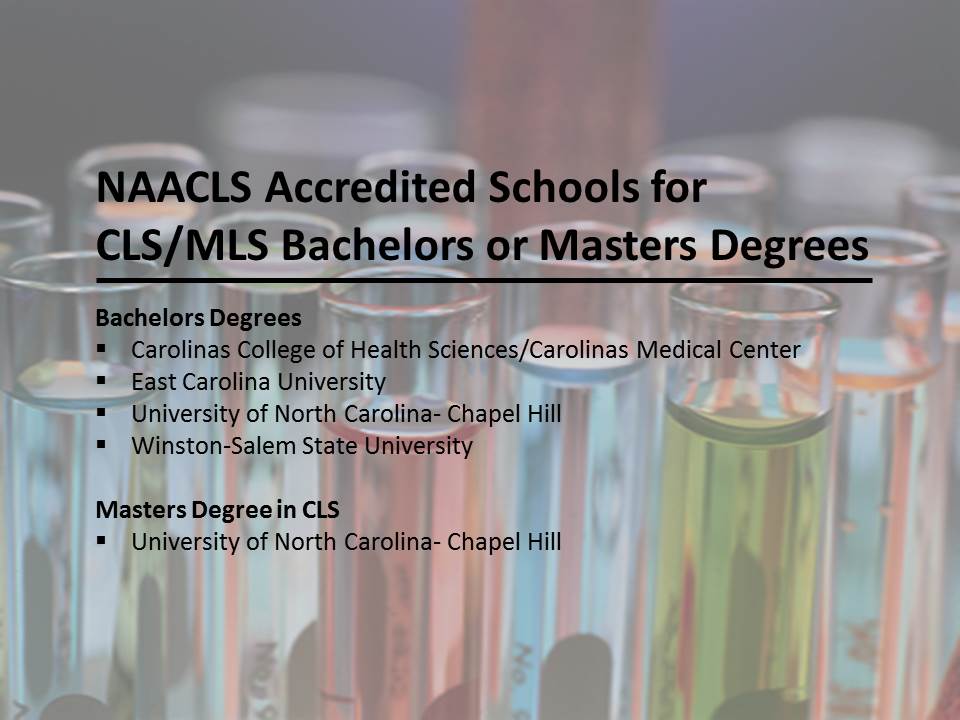 Scholarships

North Carolina Society For Clinical Laboratory Science Student Scholarship
The NCSCLS Student Scholarship Fund was established May 8, 1965. The purpose of this fund is to encourage qualified students to pursue courses of study in accredited colleges, universities, community colleges and technical institutes which lead to careers in the clinical laboratory professions.